Laser hair removal is your safe, effective solution to everyday shaving, waxing, bleaching and plucking. Hair removal doesn't need to be complicated – make it simple with permanent hair reduction with laser hair removal. Treatment areas include; underarms, legs, the bikini area, the upper lip, chin, and men's backs and shoulders to mention a few. Laser hair removal generally works best for areas where the hair is dark and/or coarse. The number of laser hair removal treatments varies based on ones' ethnic background or skin type as well as the area treated.
Laser hair removal has fast become one of the most effective options for permanent hair reduction. No laser clinic can claim 100% hair removal, as some hair will always strive to grow back. Re-growth can be affected by hormones and other biological factors which can vary from person to person. Also a large percentage of our clientele are male and the most common areas treated are back, chest and arms.
Laser can decrease the chance of experiencing ingrown hairs. When there is no hair in the follicle, there is less chance of an ingrown hair occurring. Using our medical grade equipment, our fully trained laser technicians can target any hair colour, with the exception of grey, pale red, white and white blonde.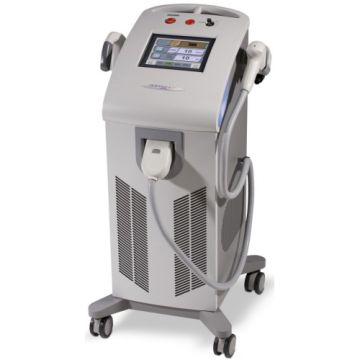 Benefits
We pride ourselves on customer service and understand the importance of making you feel as comfortable as possible during your treatments. Laser hair removal is the most affordable and effective solution to reducing unwanted hair from any part of your body.
Reduce unwanted hair

Reduce shaving rash

Achieve silky-smooth skin

Safe and effective

Cheaper than waxing
Ensure you shave the area to be treated roughly 12 hours prior to your laser hair removal session. Make sure you avoid wax/depilatory cream, fake tan and getting sunburnt up to two weeks before your session.
Pricing:
(Call for the FREE consultation)